Viscose Bamboo clothing for men—100% Organic and Made in America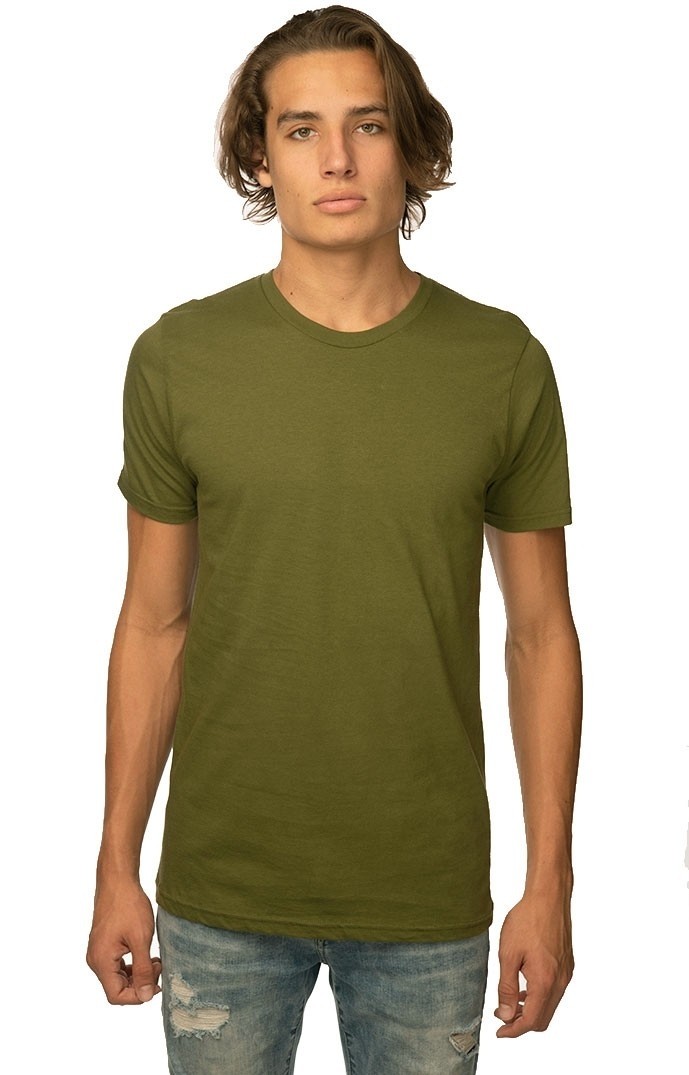 Royal Apparel uses organic viscose bamboo fabric to produce viscose bamboo clothing for men. Viscose Bamboo fabric is light, strong, and soft to the touch. Royal Apparel clothing is made in the USA using the highest quality fabrics. Support the local economy and fair labor practices.
The viscose bamboo fabric absorbs moisture away from your skin to keep you drier. Bacteria is less smelly compared to synthetic fabrics, and it also provides UV protection. Viscose Bamboo apparel is anti-static and will not cling to your skin.
Eco-conscious customers will enjoy the extensive line of men's organic clothing, made from 100% all-natural, chemical-free fibers. The products are sustainable and durable enough to withstand time. The production process is a craft that requires skill and knowledge, ultimately producing timeless fashion.
Viscose Bamboo Organic Cotton Tee
The Viscose Bamboo Organic Cotton Tee is made of viscose bamboo organic cotton. It is sustainable, environmentally friendly, and comes in a variety of sizes and colors. This product is made in the USA.
Viscose Bamboo Organic Tank Top
The Viscose Bamboo Organic Tank Top is made from ultra-soft organic Viscose Bamboo organic jersey. Great fit and drape make this a comfortable and fashionable style choice.
Viscose Bamboo Organic Joggers
In addition to viscose bamboo shirts, we also feature joggers that were conceived with both the consumer and the environment in mind. Our Organic RPET French Terry Jogger Pant is breathable, versatile, and available in a variety of colors.
Benefits: Royal Apparel men's viscose bamboo shirts are American made, 100% organic and 100% cotton. At Royal Apparel, we pride ourselves on timeless fashionable and eco-friendly wear.